If y'all haven't noticed by now...
I am crazy obsessed with my pooches.
They are our
pride
and
joy
even when they
decide they wanna get a hold of my favorite bra
or my
178,456th
pair of black Old Navy flip flops.
and
fun
pet link up...I was there!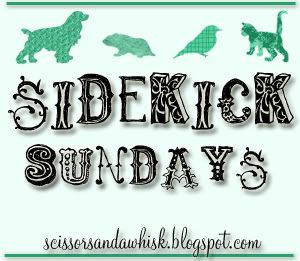 1. What do you love most about your sidekick(s)?
The unconditional love we receive from them.
I always know that if I have had a bad day, or if I'm sad...
2. Do they have any habits you wish they'd change, if any?
They both don't really have any bad habits...
just allergies that I know they can't really help.
That's the only thing that I would say we are trying to deal with
right now.
3. What does your sidekick do that can instantly make you laugh or smile?
Buck is our little snaggle tooth...his lip usually gets stuck on one side,
And Kaci...she does this tongue thing..that is

precious

.