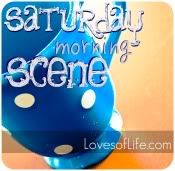 I think by now, you can probably tell that I have a
huge
heart for
animals
dogs.
Mostly since our Kaci and Buck came in to the picture.
So when my bestie asked if we would watch her 8 week old, Lilly ( a yellow Lab),
I was all smiles.

Since the weather in middle Tennessee has been absolutely breath taking this morning,
we spent some time outside in the back yard.
Windows are up, back door is open, and I'm now itching for Spring to arrive.
Here's just a few from this morning for my
Saturday morning scene.