I seriously look forward to coming home
and doing this on Monday nights...
Oh
Carissa
..how this make me happy.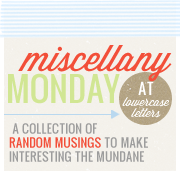 1. The Oil. I know y'all are probably getting tired of me mentioning the oil,
but I have to vent somewhere. Read
here
if you wanna get the scoop on...
(drum roll)
the oil.
So, the Hazardous Waste came to our location (sounds so mysterious, right?)
and it was determined that the damage the
jhakjsdhjahsjashdk
has done is
extremely
minor
.
This?? Extremely minor? I don't care if it is extremely minor, it's our stuff
that
he
has messed up, and his "
bad housekeeping
", yes..that's what was said,
needs to be taken care of.
Seriously, throw your garbage away. Your garbage makes
our neighborhood look bad, let alone our house
look trashy.






What the portion of our yard on the other side of his trash,
looks like. Lovely, huh?


2.
Finally framed
. When the hubs and I took our
cruise
last August
(dang time flies) with his parents, we took home one of the professional
pictures we had done on the ship. They are pretty pricey, but to our defense, his parents
bought ours. Finally, how many months later, I got a frame for it.
The classic Titanic background= cheesy love
3.
I

<3

Goodwill
. I
love
candles. I think I must have a
gazillion
around our house, and even on the hottest of the hottest days, I still burn candles.
Even candles with absolutely
zero
smell to them.
Anyone else do that?
Anyways. Catch this joker.
Just trust me on the fact that the big,
red
circle
is
around a big little price tag of $1.49.